haiii beautiful people,
I love a dewy finish on the skin whether it's achieved from a foundation, blush or highlighter - a product that makes my face glow makes me squeal with excitement like this.. EEEEEE. Chanel foundations and the Soleil Tan De Chanel (previously known as the 'Bronze Universal') have recently been very popular in the beauty community and although I don't wear foundation everyday, I couldn't help but be lured into all the hype..
So off I trotted to Boots with the intention of purchasing the Soleil Tan De Chanel first as I felt the product seemed more versatile than the foundation - unfortunately, it was sold out :( but the very lovely make up artist lady offered to test both products on me for future reference. When I saw the foundation on my skin after, I was amazed. The formula is light and as the name suggests, offers a satin finish. My skin looked flawless, dewy, natural and healthy! Now, I wouldn't say that my skin is in a bad condition to start with but this foundation makes it look.. wow.
She then tried the Bronze Universal on me, and both products work hand in hand with each other but she did assure me that the foundation could be layered to contour the cheek.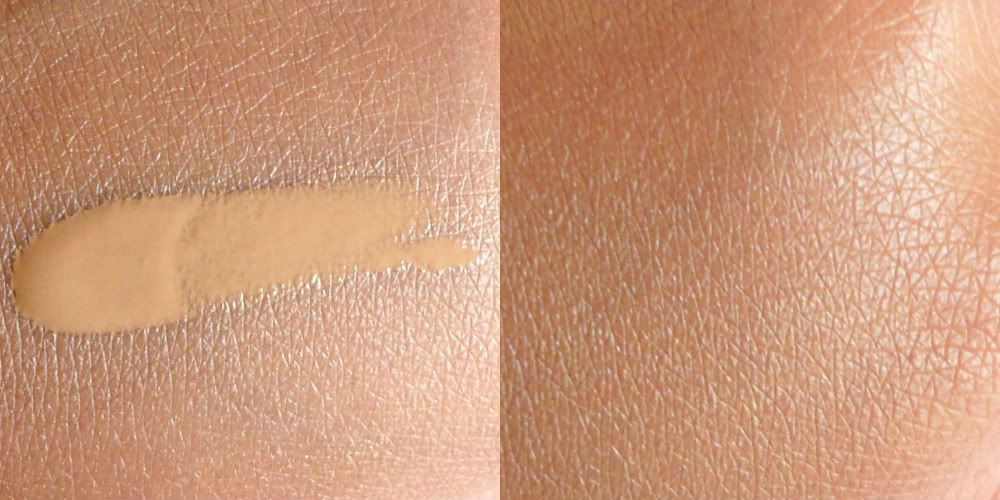 (I am in the shade Hale (60) and
skin colour difference was due to lighting, hehe)


However, I would say this foundation offers a light to medium coverage so you would need to have pretty good skin to be able to wear this as it wouldn't cover blemishes too well. Those with oily skin also may not get on so well with this foundation as it is very moisturising although a setting powder could be used! This product also has an SPF of 15, but for the price, I'd expect so :)! SPF in foundations are usually flash photography's worst enemy as it turns the skin into a white cast - however, this photographs well and does not have this problem. It also has an amazing scent - floral, sweet and feminine.
I absolutely love this foundation and would repurchase (once I have more pennies in the bank boohoo), although I'm eyeing up Aqua Vitalumiere and the Soleil Tan De Chanel too, uh oh! I would recommend it to those with dry to combination skin, and those who do not require full coverage on their skin :)!
If you're interested in this foundation, you can purchase it
here
and
here
for £33! Have you tried this foundation or any of those offered by Chanel? What's your favourite? Let me know below! :)
hope you're all having a lovely morning, afternoon or evening! x