Haiii beautiful people!
Back again with an outfit of the day! My sister, Jordan and I went to enjoy Mr. Sunshine at the beach the other day, I haven't been to that particular beach in YEARRSSS and it was just really lovely to enjoy some food (ahem.. chicken burger) and a stroll along the seaside :)! As I had my camera, I decided to film a quick outfit of the day although my outfit wasn't particularly creative but heyho, corals and the beach equals DOUBLE TAN. Corals and peach coloured clothes/blush/lipstick can make you look so much more tanned, healthy and really brighten your skin-tone so yayayay!!
It was a bit awkward at first, cue a lot of old people walking past with puzzling looks on their face whilst i'm trying to pose.. contrary to the photos on this blog, i don't like posing all 'properly' in the first place so when a few dozen people walk past whilst my hands are on my hips - It makes me nervous haha! I ended up giving up and was dancing silly, and posing silly instead - now THAT I was fine with! I have no problem doing the funky chicken, superman pose and funny dance moves - I LOVEEE it in fact :D!
Enough rambling though, let's get on with the photos!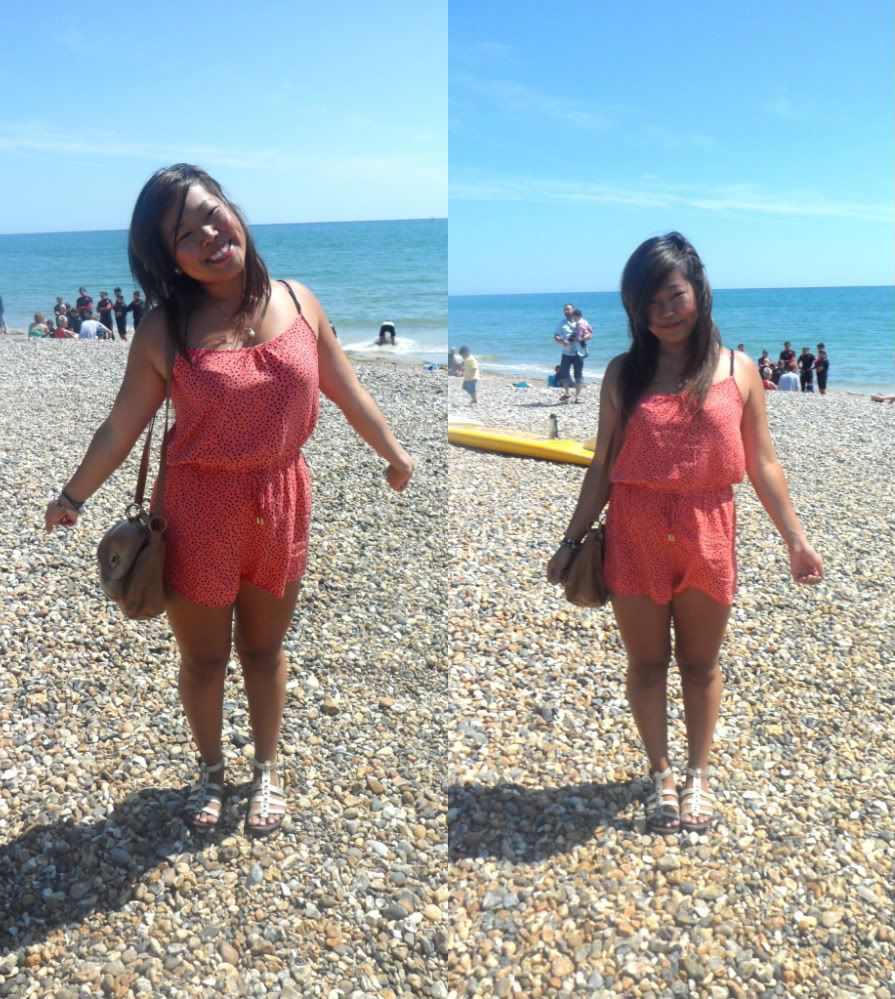 Bracelet: made from various beads at a shop in Arundel
Pandora Bracelet: '18' birthday charm and 'everlasting hearts' charm
Sandals: New Look (from ages ago) £19.99
Playsuit: H&M £14.99
Bag: Primark £6
and some silly photos!
and here's the video below :)
hope you enjoy it and you're all having a wonderful morning, afternoon or evening! x